The 5th Annual Helene Foundation Gala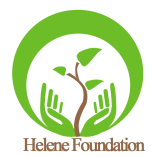 The 5th Annual Helene Foundation Gala
Supporting Mothers Fighting Cancer
Friday, May 2, 2014
Renaissance Hotel at North Hills
May is around the corner, and in honor of Mother's Day, we thought it would be appropriate to email you about an organization that supports some very deserving mothers in our area. The doctors at Renaissance Dental Center have been blessed to have the opportunity to work with The Helene Foundation for the past five years. Please read below to learn more about the foundation, and how you can become involved.
On Friday, May 2, 2014, the Helene Foundation will host the 5th Annual Helene Foundation Gala. It will be held at the Renaissance Hotel at North Hills. The evening will be filled with both silent and live auctions, dinner and dancing. While it promises to be a fun-filled night, our main focus will be to raise as much money as we possibly can to assist the families that we serve.
The Helene Foundation was established in 2009. Our mission is to provide assistance to families with a mother actively undergoing cancer treatments. The assistance we provide includes, meals for families delivered to their home, house cleaning, childcare, tutoring for older children, if needed and assistance with transportation to medical appointments and treatments. While so many people contribute to the worthy cause of funding research to eliminate cancer, our focus is to provide as much normalcy as possible while mothers and their families are in the daily fight. Cancer doesn't just affect one person in families; a cancer diagnosis touches every family member in a significant way.
Proceeds from the Helene Foundation Gala will benefit families who receive assistance from the Helene Foundation. Since 2009, the Helene Foundation has provided assistance to 52 North Carolina families. We have seen firsthand the difference that this assistance makes in the families that we adopt. Currently, we are assisting 13 families and making a difference in the lives of 30 children!
During the course of the evening, we will have a Silent and Live Auction. We are hopeful that you will consider making a donation to be used at our 2014 Helene Foundation Gala in either our Silent or Live auctions. Your help will go a long way in making a difference in the lives of the families we serve. If you wish to become involved with the Gala event or the Helene Foundation, or have any questions, please don't hesitate to contact Susan Bowers at 919-280-7800, orsusan@helenefoundation.org. Be sure to check out our website,www.HeleneFoundation.org and find us on Face Book! You can also contact the team at Renaissance Dental Center should you have any other questions. Thank you!