Dr. Abernethy grew up in Concord, North Carolina, however, she has called Raleigh "home" for the past 20 years. She came to Raleigh to attend college and graduated from Meredith College Magna Cum Laude in 2001 with a BS in biology and a minor in chemical physics.
Dr. Abernethy was always interested in the medical profession, but was unsure of the direction she wanted to take. The morning of the first day at Meredith College, the right side of her face swelled to the size of a baseball! She needed an emergency root canal and after talking with the endodontist about her professional goals, he helped her to start an externship program at Meredith.
She was able to complete two externships while in college. She would attend regular classes on campus, and then go to a dental office where she had the opportunity to learn more about the profession in a "real-world" setting. She will never forget the first time she was able to see a smile makeover from start to finish.
A patient that had been in a terrible car accident came to the dentist to have their teeth rebuilt where they had been shattered on the steering wheel. Dr. Abernethy was amazed to see the transformation of the patient's self-image after her smile was completely restored! From that moment on, she knew that she wanted to become a dentist.
After completing college, Dr. Abernethy attended and graduated from UNC-Chapel Hill Dental School in 2005. While at UNC, she was the co-leader of Give Kids a Smile Day, coordinator of the UNC Head Start Program, and the team captain of the Susan G. Komen Race for the Cure.
After graduating from UNC-Chapel Hill, she started working as an associate for another practice. She was fortunate enough to gain a wealth of information from both a business and clinical perspective working as an associate. She knew, however, that she wanted to create a different style of practice that allowed her to have more time with each patient and give them more options than what she was able to do while working for someone else.
Dr. Abernethy's Affiliations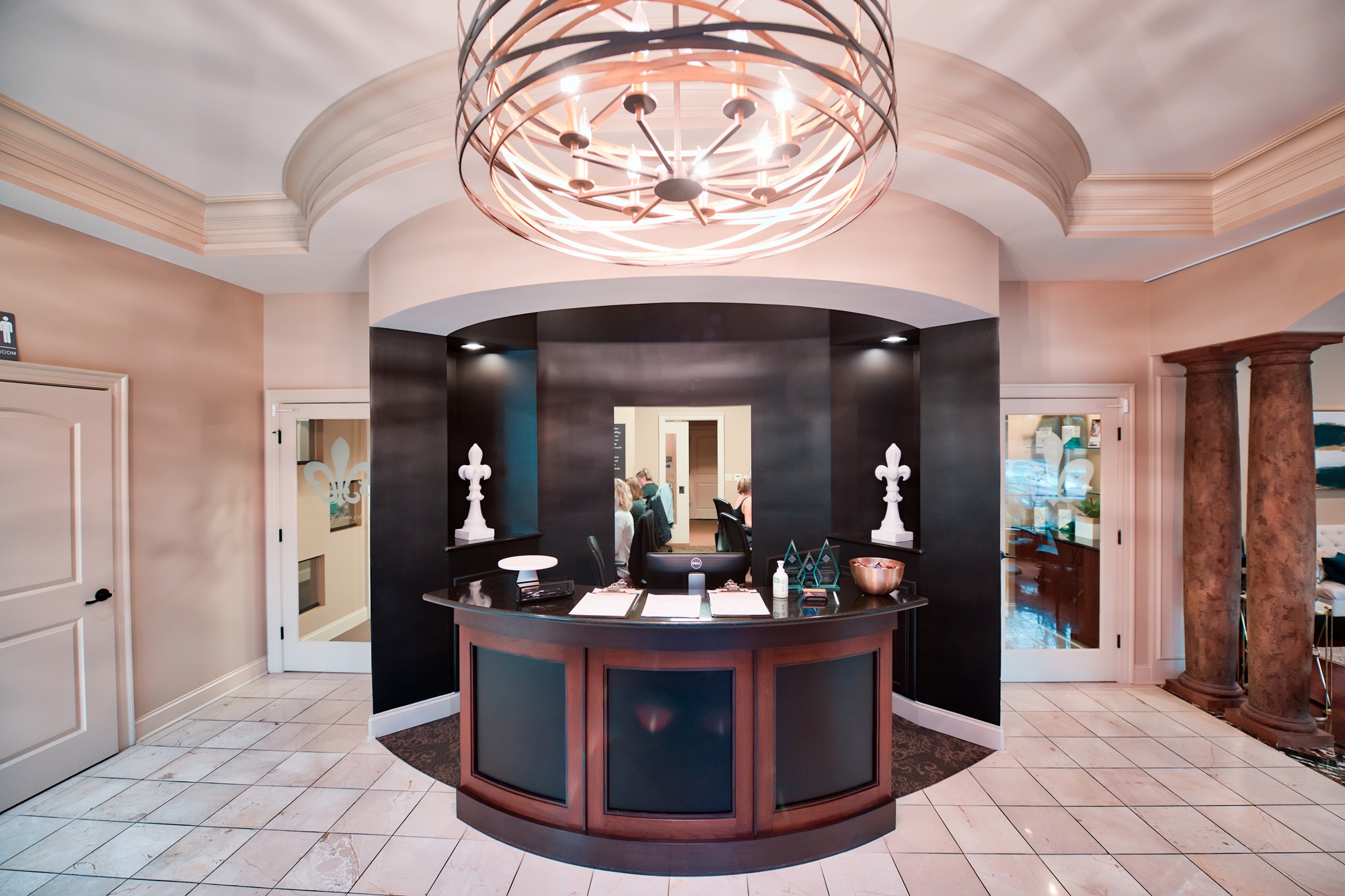 Experience the Renaissance Difference
Does your smile project your self-confidence? Is it as healthy as it could be? At Renaissance Dental Center, we combine personalized care with professionalism and expertise to make your dental experience a success in every way.
Whether you seek general dentistry, cosmetic dentistry, or restorative dental care, we will work together to define a treatment plan that's perfect for your unique needs.
A dental experience you'll actually look forward to.
Think you have to be afraid of the dentist? Think again! Our unique approach to dental care ensures that you have a comfortable—even luxurious experience. From iPods and DVDs to massage chairs and a relaxing paraffin hand therapy…
we put the "treat" in treatment.
Let us help you put your best face forward by helping you maintain the best possible dental health—for a lifetime of healthy smiles!
SOME OF OUR SERVICES OFFERED