Implant Supported Dentures Raleigh
An implant-supported denture is a type of overdenture that is supported by and attached to implants. A regular denture rests on the gums, and is not supported by implants. An implant-supported denture is used when a person doesn't have any teeth in the jaw, but has enough bone in the jaw to support implants. An implant-supported denture has special attachments that snap onto attachments on the implants. Implant-supported dentures usually are made for the lower jaw because regular dentures tend to be less stable there. Usually, a regular denture made to fit an upper jaw is quite stable on its own and doesn't need the extra support offered by implants. However, you can receive an implant-supported denture in either the upper or lower jaw. You should remove an implant-supported denture daily to clean the denture and gum area. Just as with regular dentures, you should not sleep with the implant-supported dentures at night. Some people prefer to have fixed (permanent) crown and bridgework in their mouths that can't be removed. Your dentist will consider your particular needs and preferences when suggesting fixed or removable options.
CALL US AT (919) 786-6766 TO GET STARTED TODAY
Renaissance Dental Center is located in Raleigh, NC but graciously provide comprehensive Dental Services to all surrounding areas including Cary, Apex, Wake Forest, and Garner.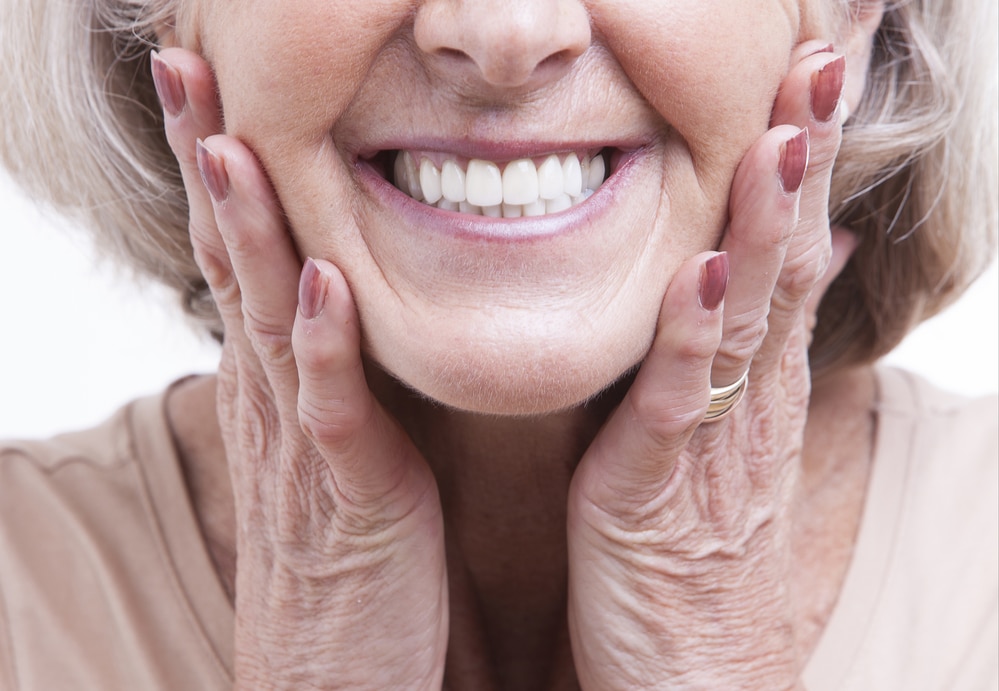 How Implant Supported Dentures Work
There are two types of implant-supported dentures: bar-retained and ball-retained. In both cases, the denture will be made of an acrylic base that will look like gums. Porcelain or acrylic teeth that look like natural teeth are attached to the base. Both types of dentures need at least two implants for support.
Bar-retained dentures — A thin metal bar that follows the curve of your jaw is attached to two to five implants that have been placed in your jawbone. Clips or other types of attachments are fitted to the bar, the denture or both. The denture fits over the bar and is securely clipped into place by the attachments.
Ball-retained dentures (stud-attachment dentures) — Each implant in the jawbone holds a metal attachment that fits into another attachment on the denture. In most cases, the attachments on the implants are ball-shaped ("male" attachments), and they fit into sockets ("female" attachments) on the denture. In some cases, the denture holds the male attachments and the implants hold the female ones.
MORE INFORMATION ON THE STEPS INVOLVED
CALL US AT (919) 786-6766 TO GET STARTED TODAY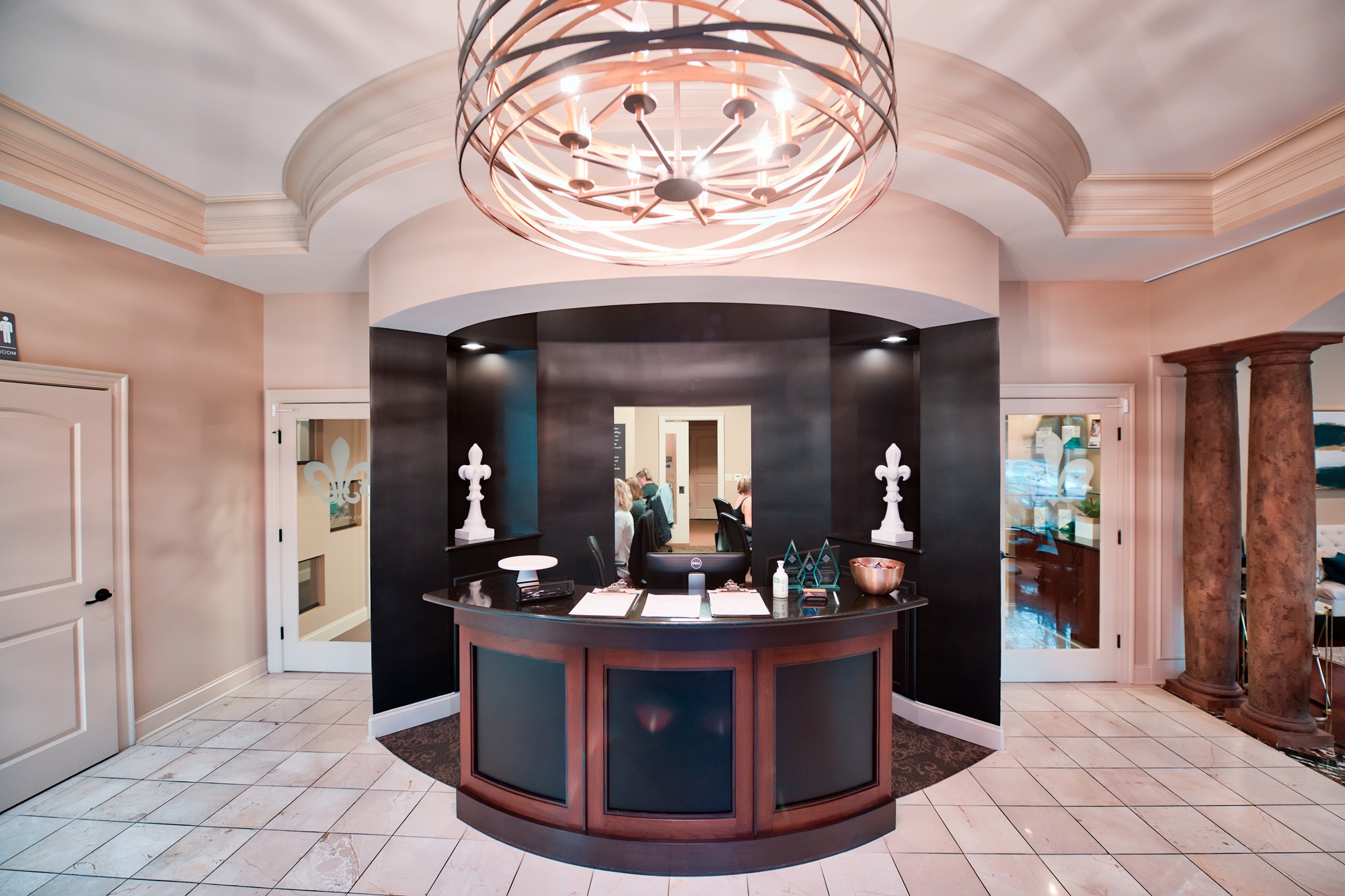 Aftercare of your Implant Supported Denture
You will need to remove the denture at night and for cleaning. You also should carefully clean around the attachments.
Your dentist will test all the parts of your new denture to see if they are secure. Even though your denture is stable, it still can move slightly when you chew. This slight movement can cause the denture to rub against your gums, which can cause sore spots. Your dentist will check your gums and also will check the way your top and bottom teeth come together (your bite) after insertion of the denture.
The clip or other attachments on the bar-retained denture usually will need to be replaced every 6 to 12 months. They are made of a plastic material (nylon) and will wear after continued use.
MEET YOUR RENAISSANCE ARTISTS
Dr. Abernethy grew up in Concord, North Carolina, however, she has called Raleigh "home" for the past 20 years. She came to Raleigh to attend college and graduated from Meredith College Magna Cum Laude in 2001 with a BS in biology and a minor in chemical physics.
Dr. Sonner was born and raised in Raleigh NC, and she attended both UNC Wilmington and North Carolina State University. She received her undergraduate degree from NCSU in 1999 with high honors, obtaining a BS in Biological Sciences. During college she supported research staff at NIEHS and performed an independent study focusing on Diabetes.
Dr. Wells is a North Carolina native who grew up in the Pinehurst area and has spent the past 10 years studying and practicing dentistry in Chapel Hill. She is a graduate of the University of North Carolina at Chapel Hill where she completed both her Bachelor of Science in Biology and her Doctor of Dental Surgery, graduating with honors.
SOME OF OUR SERVICES OFFERED