Dr. Wells is a North Carolina native who grew up in the Pinehurst area and has spent the past 10 years studying and practicing dentistry in Chapel Hill. She is a graduate of the University of North Carolina at Chapel Hill where she completed both her Bachelor of Science in Biology and her Doctor of Dental Surgery, graduating with honors.
She is actively involved in local, state, and regional societies maintaining membership with the American Dental Association, American Academy of General Dentistry, American Academy of Cosmetic Dentistry, American Society of Anesthesiology, and American Association of Women Dentists.
She is a member of North Carolina Dental Society and is the Vice President of the Orange County Dental Society. She also spends time in several civic and social organizations such as the Cary Junior Women's Club and Psi Omega National Dental Fraternity.
In addition, Dr. Wells had the honor of being asked to join the faculty of the University of North Carolina School of Dentistry. She genuinely enjoys her part-time position in the Prosthetic Department helping the dentists of tomorrow further their education.
Dr. Wells is happily married to Dr. Andrew Wells, who is a Raleigh Orthodontist. They enjoy spending time as a family at Lake Hyco with their two sons, Ashton and Arison
She is happily married to Jason Douglas of Raleigh, who is currently a realtor with Triangle Real Estate Group. They recently enjoyed celebrating their ten year anniversary in Asheville, one of their favorite places to visit. Together they enjoy traveling and spending time with their son Parker and daughter Hayden. They love water sports, snow skiing, and cooking together.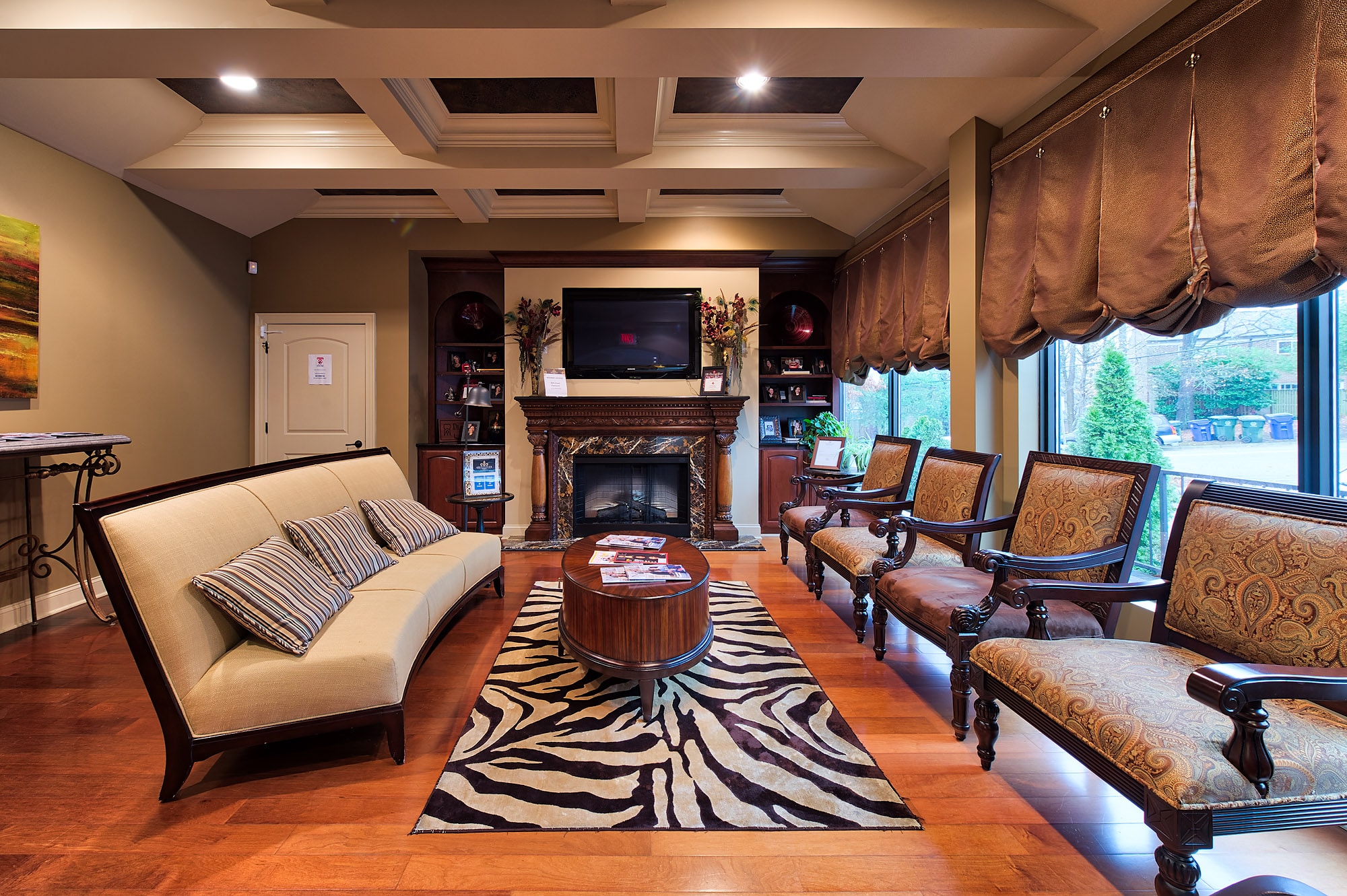 Experience the Renaissance Difference
Does your smile project your self-confidence? Is it as healthy as it could be? At Renaissance Dental Center, we combine personalized care with professionalism and expertise to make your dental experience a success in every way.
Whether you seek general dentistry, cosmetic dentistry, or restorative dental care, we will work together to define a treatment plan that's perfect for your unique needs.
A dental experience you'll actually look forward to.
Think you have to be afraid of the dentist? Think again! Our unique approach to dental care ensures that you have a comfortable—even luxurious experience. From iPods and DVDs to massage chairs and a relaxing paraffin hand therapy…
we put the "treat" in treatment.
Let us help you put your best face forward by helping you maintain the best possible dental health—for a lifetime of healthy smiles!
SOME OF OUR SERVICES OFFERED