Dr. Anita Wells is a North Carolina native who grew up in the Pinehurst area where she developed her passion to become a dentist.  Her childhood dentist made such a positive lasting impression that from the time she was 4 years old she used to beg her parents to go to the dentist! He displayed compassion, kindness and commitment to personally knowing her accomplishments, school activities, hopes and dreams all the way through high school. His skill and attention to detail helped to create a beautiful smile that was truly life changing and transformational.
Dr. Wells spent her high school summers observing his artistic skills and his kind personal relationships with patients, and it influenced her to pursue a career in dentistry. She watched so many people change from fearful or shy and lacking confidence to vibrant and excited about their new smile.
Through these experiences, she developed a lasting passion to change people's lives for the better with this personal connection and the art of creating a beautiful smile.
Dr. Wells is a graduate of the University of North Carolina at Chapel Hill where she completed both her Bachelor of Science in Biology and Chemistry Magna Cum Laude and her Doctor of Dental Surgery, with the highest honors.
She practiced in Chapel Hill prior to starting her own practice in Raleigh. Dr Wells knew the kind of excellence and level of quality she wanted to provide to her patients. She and her partners spent 2 years developing the perfect patient experience prior to opening Renaissance Dental Center in 2009.
Dr. Wells has a true passion and devotion to excellence in her career. She spends countless hours attending specialty courses in cosmetics, implants, complex case management and advances in technology.   She has extensive training from The Spear Institute for Dental Excellence, where she is part of the Spear Faculty Club, the Las Vegas Institute, The Dawson Institute and Cerec 3D.
Dr Wells is honored to be invited to serve on the Advisory Board at Spear Education in Scottsdale AZ. It is a privilege to aid in teaching some of the worlds most talented dentists and to have the opportunity to develop instructional content for the most prestigious dental education center in the country.
Dr Wells has achieved Fellowships from the International Congress of Implantologists and The International Dental Implant Association.
She is also involved in local, state, and regional societies maintaining membership with the American Dental Association, American Academy of General Dentistry, American Academy of Cosmetic Dentistry, American Society of Anesthesiology, American Association of Women Dentists, The North Carolina Dental Society, Raleigh Wake County Dental Society and was Past Vice President of the Orange County Dental Society.
In addition, Dr. Wells had the honor of being asked to join the faculty of the University of North Carolina School of Dentistry. She genuinely enjoyed her part-time position in the Prosthetic Department helping the dentists of tomorrow further their education.
Dr Wells feels her purpose and calling in life is to help others…. to inspire, support and achieve their dreams. She is on the Board of The Helene Foundation, a charity supporting mothers fighting cancer. Attends Hope Community Church in Cary and is part of a bible study. Dr. Wells also enjoys local mission work by volunteering at Bread of Life, providing food to families in Raleigh and has done a mission trip in the Dominican Republic placing over 200 implants with colleagues from around the world.  She is highly involved in leadership committees at Ravenscroft School and is a member of a motivational goal setting group of women called "Goal Friends."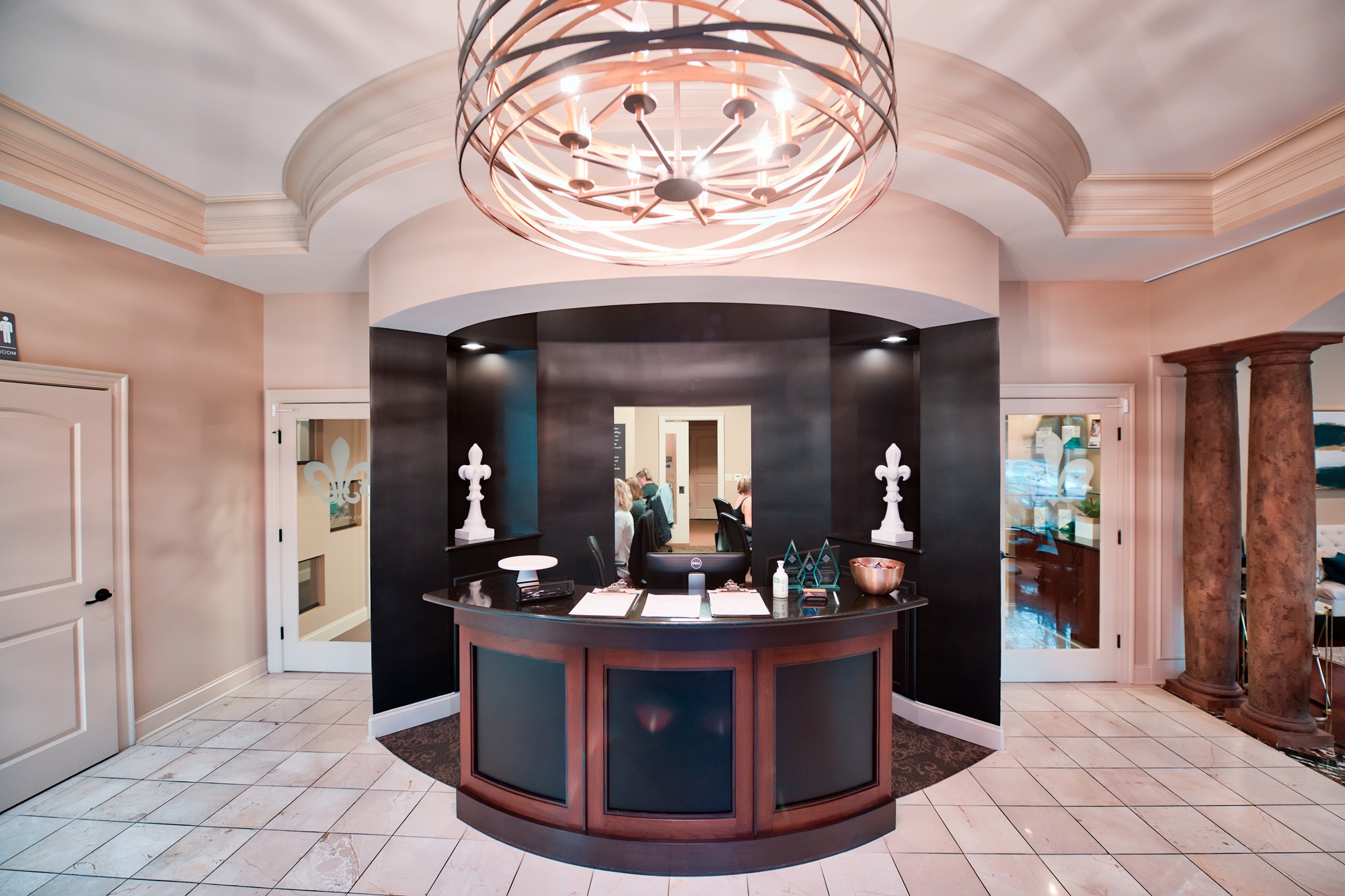 Experience the Renaissance Difference
Does your smile project your self-confidence? Is it as healthy as it could be? At Renaissance Dental Center, we combine personalized care with professionalism and expertise to make your dental experience a success in every way.
Whether you seek general dentistry, cosmetic dentistry, or restorative dental care, we will work together to define a treatment plan that's perfect for your unique needs.
A dental experience you'll actually look forward to.
Think you have to be afraid of the dentist? Think again! Our unique approach to dental care ensures that you have a comfortable—even luxurious experience. From iPods and DVDs to massage chairs and a relaxing paraffin hand therapy…
we put the "treat" in treatment.
Let us help you put your best face forward by helping you maintain the best possible dental health—for a lifetime of healthy smiles!
SOME OF OUR SERVICES OFFERED