Pediatric Dentistry in Raleigh NC
Let us protect the smile you love.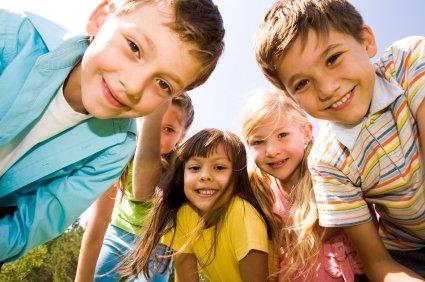 The American Academy of Pediatrics (AAP), the American Dental Association (ADA), and the American Academy of Pediatric Dentistry (AAPD) all recommend establishing a "Dental Home" for your child by one year of age. Children who have a dental home are more likely to receive appropriate preventive and routine oral health care.
You can make the first visit to the dentist enjoyable and positive. If old enough, your child should be informed of the visit and told that the dentist and their staff will explain all procedures and answer any questions. The less to-do concerning the visit, the better.
Good oral hygiene habits developed early in life can lead to a lifelong healthy smile. From regular dental check ups to education on the best way to take care of the pearly whites, we want to make your child smile!
Tooth brushing is one of the most important tasks for good oral health. Many toothpastes, and/or tooth polishes, however, can damage young smiles. They contain harsh abrasives, which can wear away young tooth enamel. When looking for a toothpaste for your child, make sure to pick one that is recommended by the American Dental Association as shown on the box and tube. These toothpastes have undergone testing to insure they are safe to use.
Remember, children should spit out toothpaste after brushing to avoid getting too much fluoride. If too much fluoride is ingested, a condition known as fluorosis can occur. If your child is too young or unable to spit out toothpaste, consider providing them with a fluoride free toothpaste, using no toothpaste, or using only a "pea size" amount of toothpaste. Parents should aim to make brushing fun for their children. Below are some services we provide to our younger patients:
Dental Sealants
A sealant is a clear or shaded plastic material that is applied to the chewing surfaces (grooves) of the back teeth (premolars and molars), where four out of five cavities in children are found. This sealant acts as a barrier to food, plaque and acid, thus protecting the decay-prone areas of the teeth. Sealants have been proven benefit both primary and permanent teeth.
Orthodontic Referral
Developing malocclusions, or bad bites, can be recognized as early as 2-3 years of age. Often, early steps can be taken to reduce the need for major orthodontic treatment at a later age.
Stage I - Early Treatment: This period of treatment encompasses ages 2 to 6 years. At this young age, we are concerned with underdeveloped dental arches, the premature loss of primary teeth, and harmful habits such as finger or thumb sucking. Treatment initiated in this stage of development is often very successful and many times, though not always, can eliminate the need for future orthodontic/orthopedic treatment.
Stage II - Mixed Dentition: This period covers the ages of 6 to 12 years, with the eruption of the permanent incisor (front) teeth and 6 year molars. Treatment concerns deal with jaw malrelationships and dental realignment problems. This is an excellent stage to start treatment, when indicated, as your child's hard and soft tissues are usually very responsive to orthodontic or orthopedic forces.
Stage III - Adolescent Dentition: This stage deals with the permanent teeth and the development of the final bite relationship.
Athletic Mouthguards
When a child begins to participate in recreational activities and organized sports, injuries can occur. A properly fitted mouth guard, or mouth protector, is an important piece of athletic gear that can help protect your child's smile, and should be used during any activity that could result in a blow to the face or mouth. Studies show that athletes are 60 times more likely to experience a dental injury not wearing a mouthguard.
Mouth guards help prevent broken teeth, and injuries to the lips, tongue, face or jaw. A properly fitted mouth guard will stay in place while your child is wearing it, making it easy for them to talk and breathe. Ask us about custom and store-bought mouth protectors.
Contact our office with any questions about our pediatric dentistry services.
Our pediatric dentistry patients come to us from Raleigh, Apex, Cary, Clayton, Garner and close-by locations.