Invisalign Teeth Straightening in Raleigh NC
Invisalign has quickly become one of the most popular dental procedures in the world. Invisalign is a proven product that can straighten your teeth faster, more comfortably, and without the look of unsightly metal braces in your mouth. There's never been a better time to get the smile you've always wanted. Great for teenagers and adults alike, Invisalign is a world-class braces system that can change your smile, and life, for the better.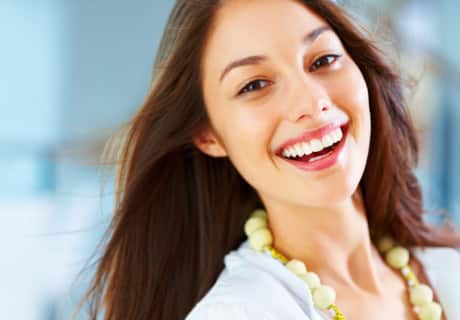 What Makes Invisalign So Special?
Invisalign braces are made from clear, plastic aligner trays that are worn on the teeth over time to correct crooked teeth, crowded teeth, and even some bite issues. The plastic trays are worn on a consistent basis are switched out every 1-2 weeks to continue treatment.
Invisalign braces are soft, comfortable, durable, and you can even take them out to enjoy your meals. Invisalign has been successfully used by over 4 million people around the world.
The science behind Invisalign has produced 700 patents worldwide and has been researched and studied for nearly 20 years. It might seem like a new technology, but it's been tried, test, and proven successful. While there are other clear braces systems available on the market, Invisalign is the premier choice of dentists around the world.
Who Should Use Invisalign?
Invisalign clear braces systems are designed for both teenagers and adults. Depending on the condition of a patient's teeth, Invisalign can be used to treat a variety of issues.
Invisalign Time
The time required for Invisalign is dependent on the type of tooth movements needed for your individual smile- the smaller the movement, the less time needed for this type of treatment.
Get the Look You Want
Invisalign has proven results in the dental industry. Not only can patients expect to see improvements in as little as a few weeks, but they can see the results of their treatment before it even begins. Using state-of-the-art 3D imaging technology, dentists can show patients what their results will be when the treatment is complete. Instead of adjusting metal wires and brackets in response to how teeth are adjusting, Invisalign allows for full planning of treatment at the onset.
Comfortable and Clear
One of the best features of Invisalign is that they are much more comfortable than traditional braces. There's no "tightening" required because the system works using clear plastic trays that are specifically designed to fit a patient's teeth. As time passes, more trays are used to maintain constant pressure on the teeth.
Not only is Invisalign more comfortable than traditional braces, but they are also far less noticeable. Invisalign braces are clear, and people hardly notice them if they do not know they are in your mouth.
The aligner trays, which are made of a special plastic, mold to your teeth and are designed to give you the results you want, without the discomfort and look of traditional braces. Patients appreciate that the trays are hardly noticeable, especially adults who might have put off having treatment with traditional metal braces.
Not Just for Straightening Teeth
Invisalign is an effective treatment for a variety of patients. Not only can it help to straighten crooked teeth, but it can help correct an overbite as well. Patients who have gaps in their teeth and want to bring their teeth closer together are also good candidates for using the Invisalign system. Adults who experience crowding teeth also benefit from wearing Invisalign braces to correct the alignment and position of those teeth. Invisalign is great for teenagers and adults alike. The technology behind Invisalign braces makes it easy to treat a wide range of complex dental issues.
Tracking Features
A unique feature that is available with Invisalign treatment is a compliance indicator that changes color as people wear their aligners over time. This helps to determine how much time is needed with the aligner trays, and when it is time to switch to a new aligner tray. This makes it easier for people to follow their treatment plan, especially teenagers. Forgetting to put your aligner trays back in after a meal, or not wearing them at night means treatment won't be as effective.
Invisalign Dental Insurance Coverage
Just like traditional metal braces, you can pay for your Invisalign clear braces using your dental insurance benefits plan. While not all plans will cover 100% of the cost, most plans will cover a portion of the cost related to getting braces, similar to Invisalign. If you aren't sure what your benefits plan covers, it only takes a few minutes to find out from your plan administrator. Our dental office is always happy to determine your coverage as well using our billing system if you are already a patient here.
What's Involved in Getting Invisalign Braces?
Unlike traditional metal braces, Invisalign does not use metal wires or brackets. There's no need to undergo uncomfortable attachment procedures. During your consultation, our dentist will obtain digital images of your mouth and teeth, and input that information into a specialized computer which will determine the treatment plan for your teeth.
Depending on whether your teeth need to be straightened or adjusted for the bite, Invisalign is able to move teeth horizontally, vertically, and rotate them in the jaw if necessary. You'll be amazed at how well Invisalign can correct your issues. Once the images are put into the computer and the aligner trays have been made, your treatment can begin.
Wearing Invisalign aligner trays for up to 22 hours a day, you'll start to see results in as little as a few weeks. The better patients follow their treatment plan, wear their aligner trays on a regular basis, the better the results will be.
 Contact us today or call us at 919.786.6766 to learn more about Invisalign today.