Contact Us
Our Office Location:
3803-A Computer Drive
Raleigh, North Carolina 27609
Office Hours
Monday - Thursday
8:00am - 1:30pm & 2:30 - 4:30pm
Email Us: Concierge@RenaissanceDentalCenter.com
Phone: 919.786.6766
Fax: 919.336.5232




Welcome to Renaissance Dental Center
Doctors Abernethy, Sonner, & Wells pride themselves on delivering comfortable, personalized dental care. Our mission is to provide the best experience dentistry has to offer in Raleigh. We take great care on providing excellence in dentistry in a state-of-the-art facility with the latest technology available.
We spend numerous hours each year furthering our education with the best instructors and seminars in the industry so that we may provide you with the most modern techniques in the field.
We are committed to providing a lifetime of optimum oral health because we believe that it significantly influences your overall health and well being.
We Foster Long Term Patient Relationships
They are based on: mutual trust, excellent customer service, and the best clinical care available.
We have deep personal respect for each of our patient's needs and value their time. We will personalize each appointment by listening, understanding, and exceeding your expectations. In our office, each patient will find unsurpassed integrity, sincerity, compassion, and professionalism.
All three doctors sustain delicate skill in providing dentistry with a focus on both function and cosmetics. Each is a certified Invisalign® provider, offering patients a clear, aesthetic way to align teeth and a certified Lumineers® provider, offering veneers without local anesthesia or drilling, on a unique basis.
In addition, our doctors provide superior cosmetic dental care with teeth whitening, porcelain CEREC crowns, porcelain veneers, and tooth colored composite fillings. Because of our doctors' dedication to continued education & advancement of skill, they are able to offer a variety of restorative & cosmetic treatment options unique to each patient.
We serve the communities of Apex, Cary, Clayton, Garner, Raleigh and surrounding locations.
---
RDC is What's Happening!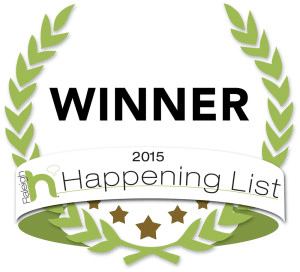 Each year, thousands of Raleigh locals vote to determine the most HAPPENING people, places, businesses, and events in the Raleigh area. The HAPPENING digital magazine is your source for everything happening in Raleigh. This year, our practice was selected as the WINNER in the 2015 Happening List for Raleigh. Join our office in celebrating our accomplishment!