Welcome to the Patient Portal.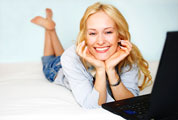 The most important part of our practice is you! We work hard to ensure that our office feels like a home away from home, and that your dental healthcare is as comfortable as possible. The Renaissance Patient Portal is a "one stop shop" for all information you may need. Here you'll find helpful links, FAQs, patient forms and other helpful downloads.
Just select your choice from the menu to the left or below.
Post-op and home care handouts
Patient FAQs
Still haven't found what you're looking for?
Click here to get in touch—we're here to help!