Post-ops and Home Care
We work hard to ensure that we not only provide you with the best treatment possible, but educate you on how to maintain your teeth and prevent any future problems. Your smile and health are important to us. Please contact our office if you are having any issues after a dental procedure.
We made the post-op and home care handouts available online!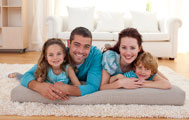 Renaissance Dental Center wants your dental experience to be a positive one. We want to make sure we provide you with all the information needed to take care of your new smile to prevent future problems.
Below are our handouts that are helpful after dental procedures. They include recommendations and tips to ensure the success of your new smile.
If you have any problems downloading or printing these files, please contact our office. Renaissance Dental Center will gladly email, mail or fax them to you.

Root canals post-op
Tooth Extractions post-op
Brushing
Sealants
Periodontal disease home care
Scaling and root planing post-op
Arestin brochure
At-home teeth whitening
Bruxism and night guards
Denture care
Temporary bridge home care
Caring for your bridge
Temporary crown home care
Caring for your crown
Esthetic restorations home care
Patients come to us from in and around Garner, Raleigh, Apex, Cary and Clayton.